Unless otherwise specified, the CFD instrument have its expiration date. GCMAsia customers in CFD trading need to pay attention on the expiration date.
Please note:
1. On the date of the rollover, the customer's existing trade is closed and a new trade is opened. This means that the customer will pay the relevant spread for the closure and reopening of trades as set out in the Trading Conditions.
2. To view Rollover Rates for tradable instruments that have been recently rolled over into new contracts, simply click here.
3. Any existing pending order(s) (i.e. Stop Loss or Take Profit) placed on an instrument will be canceled and it is the customer's responsibility to put them in place on the new contract.
Latest Expiration Dates
The Expiration Dates of contracts depend on the instrument you are trading. Upcoming CFD Expiration Dates are as follows:
*We roll over CFDs on the Sunday before the mentioned dates.
September 2021: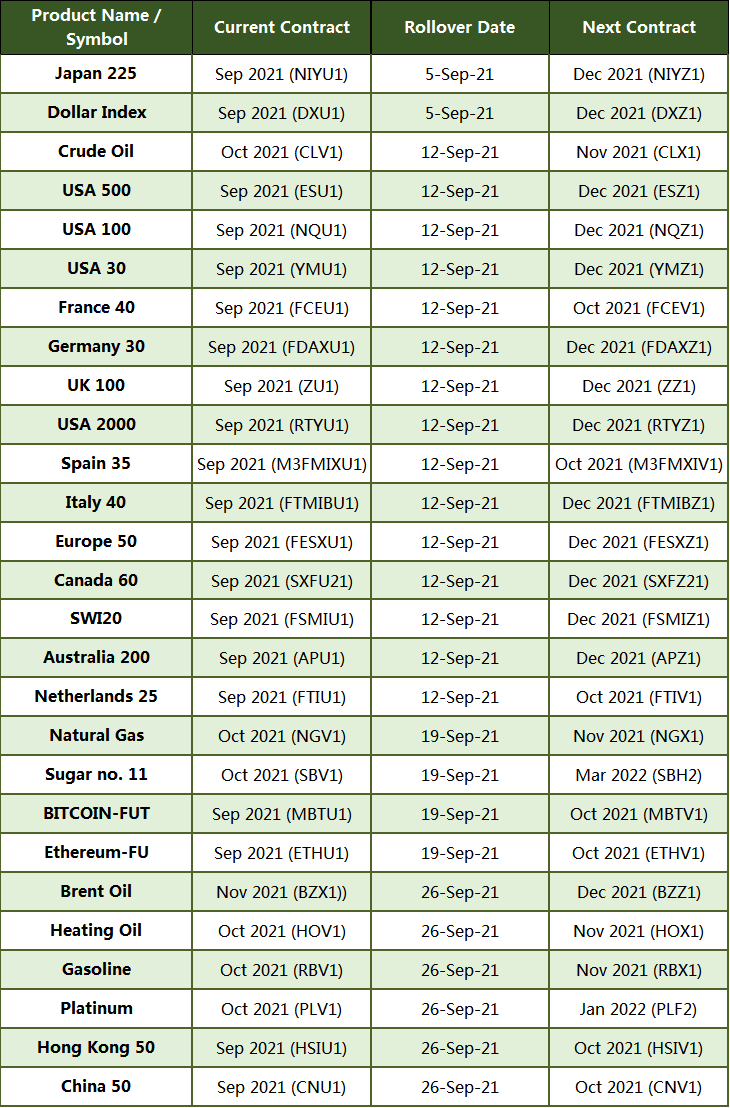 History Expiration Dates